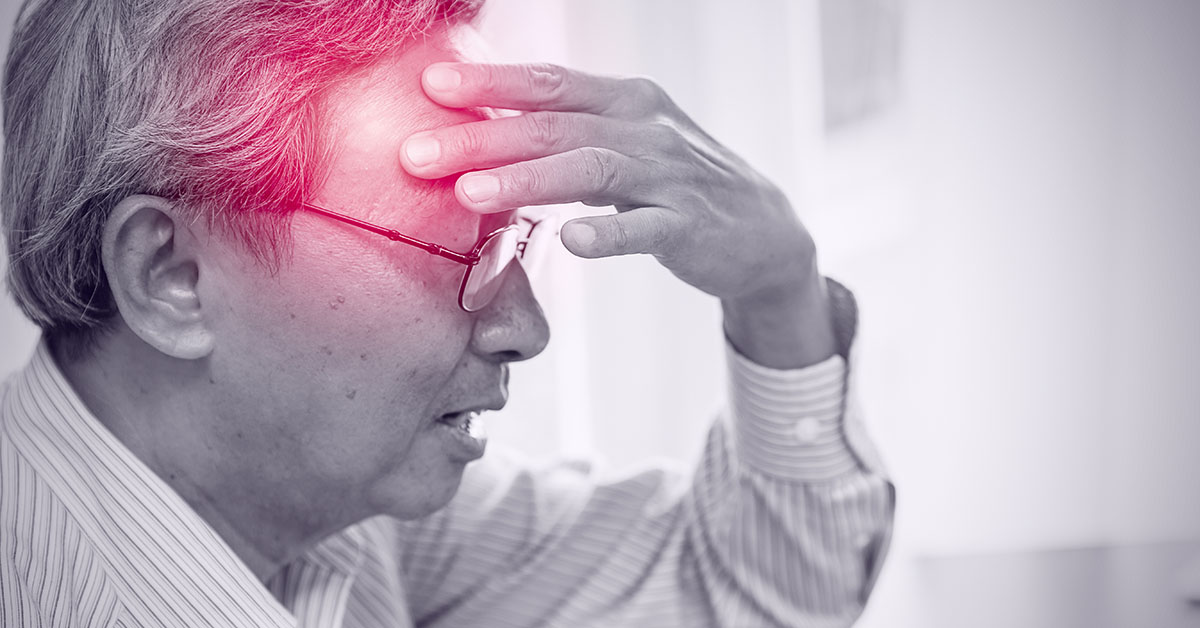 Also known as a mini-stroke, a transient ischemic attack (TIA) is a temporary period of symptoms similar to those of a stroke. Unlike a stroke, it usually only lasts for a few minutes and doesn't cause permanent damage. Read on to learn more about TIAs. 
About Mini Strokes
Even though a TIA doesn't usually cause permanent damage to the same extent a stroke does. But a transient ischemic attack may be a warning. About 1 in 3 people who have a transient ischemic attack will eventually have a stroke, with about half occurring within a year after the transient ischemic attack.
Mini Stroke Symptoms
Transient ischemic attacks usually last a few minutes. Most signs and symptoms disappear within an hour, though rarely symptoms may last up to 24 hours. The signs and symptoms of a TIA resemble those found early in a stroke and may include sudden onset of:
Weakness, numbness or paralysis in your face, arm or leg, typically on one side of your body

Slurred or garbled speech or difficulty understanding others

Blindness in one or both eyes or double vision

Vertigo or loss of balance or coordination
You may have more than one TIA, and the recurrent signs and symptoms may be similar or different depending on which area of the brain is involved.
Preventing Mini Strokes
Knowing your risk factors and living healthfully are the best things you can do to prevent a TIA. Included in a healthy lifestyle are regular medical checkups. Also:
Don't smoke

. Stopping smoking reduces your risk of a TIA or a stroke.

Limit cholesterol and fat

. Cutting back on cholesterol and fat, especially saturated fat and trans fat, in your diet may reduce the buildup of plaques in your arteries.

Eat plenty of fruits and vegetables

. These foods contain nutrients such as potassium, folate and antioxidants, which may protect against a TIA or a stroke.

Limit sodium

. If you have high blood pressure, avoiding salty foods and not adding salt to food may reduce your blood pressure. Avoiding salt may not prevent hypertension, but excess sodium may increase blood pressure in people who are sensitive to sodium.

Exercise regularly

. If you have high blood pressure, regular exercise is one of the few ways you can lower your blood pressure without drugs.

Limit alcohol intake

. Drink alcohol in moderation, if at all. The recommended limit is no more than one drink daily for women and two a day for men.

Maintain a healthy weight

. Being overweight contributes to other risk factors, such as high blood pressure, cardiovascular disease and diabetes. Losing weight with diet and exercise may lower your blood pressure and improve your cholesterol levels.

Don't use illicit drugs. Drugs such as cocaine are associated with an increased risk of a TIA or a stroke.

Control diabetes. You can manage diabetes and high blood pressure with diet, exercise, weight control and, when necessary, medication.
Schedule an Appointment 
Regional Neurological Associates has reopened with your safety in mind and we are seeing patients in-office. Our current office hours are: Monday – Friday from 9 am – 4 pm. If you have questions or concerns about your neurological health, call us at (718) 515-4347 to make an appointment. We are also pleased to announce that same-day appointments are now available.
We do ask that patients experiencing symptoms like fever, cough, or shortness of breath reschedule your appointment or schedule a telemedicine appointment. Please contact our office to change your in-person visit to a Telehealth visit (718) 515-4347. We thank you for your understanding and cooperation.