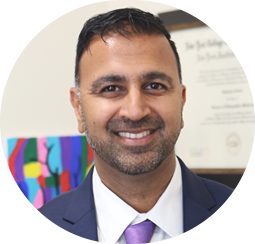 Meet Dr. Gulati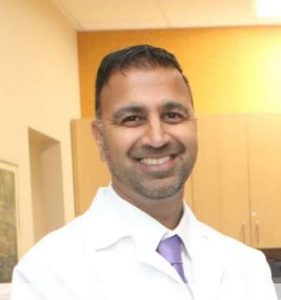 Dr. Sandeep Gulati completed his neurology residency training at Long Island Jewish Medical Center, NY and a Fellowship Program in Neuromuscular Disease/Electrodiagnostic Medicine at Montefiore Medical Center, Albert Einstein College of Medicine. Dr. Gulati is dually Board Certified by the American Academy of Neurology and Psychiatry, as well as the American Association of Neuromuscular and Electrodiagnostic Medicine.
Dr. Gulati has gained vast experience in clinical neurology and has dedicated himself to his private practice in the Bronx and Westchester area since 2007. He treats patients in all realms of neurology, including nerve and spine disorders,
headaches
,
Multiple Sclerosis
,
Parkinson's
,
dementia
, and
stroke
. His expertise includes performing nerve studies ( EMG's), balance studies (VNG's), lumbar punctures, and administering Botox for a variety of indications (migraines, spasticity, dystonia, hyperhidrosis etc) .
He has a passion for neurology and fascinated by the brain, mind and body connection. He takes great strides in better understanding and listening to the patient. "The connection to the mind and body plays a phenomenal role on how we feel and act and eventually affects every cell in our body-the physician's job is simply not just to understand a physical complaint, but to better understand the experiences that make us who we are. I feel that when we apply this knowledge as doctors then we can truly heal and care for our patients."
Along with his private practice, Dr. Gulati is the Chairman of Neurology and Director of Stroke at St Joseph's Medical Center, NY as well as serves on its Board. Additionally, he is an Assistant Clinical Professor at the Albert Einstein College of Medicine and frequently lectures and supervises medical students/medical residents.
He was the recipient of the American Academy of Neurology's prestigious Leadership Mentorship program in 2018, as well as the
Academy of Neurology "Live Well, Lead Well" program scholarship.
He also has created a wellness initiative called the
"Sunshine Wellness Project"
working with local community hospitals, advocating for mindfulness in medical teaching programs.
Outside of his work activities, he enjoys spending time with his family, coaching his children and playing soccer, traveling, hiking, meditation and yoga.
"I am truly blessed to have an opportunity to practice neurology and
I look  forward to optimizing your neurological care and mind-body health
".