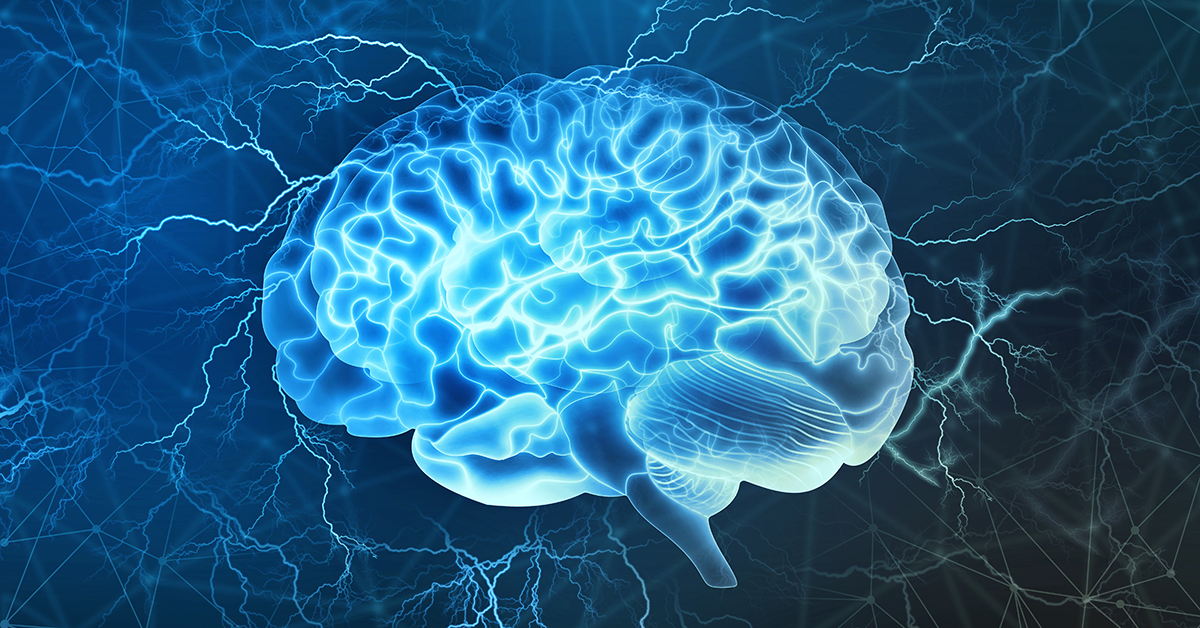 Due to the complexity of the brain and central nervous system, neurological disorders can seem like a mystery. There are numerous types of diseases and disorders related to neurological health, and a variety of factors that can lead to each condition. If you're curious about conditions that can affect the brain and central nervous system, here are nine neurological disorders you need to know about.
1. Stroke
A stroke is an interruption or reduction of blood flow to the brain. When the blood supply is limited or stopped, then the brain tissue does not get enough oxygen and other nutrients carried in the blood. Within minutes of a stroke beginning, brain cells will begin to die, causing damage and potentially permanent complications. It is crucial for a stroke patient to get immediate medical attention to minimize those complications.
A person having a stroke may experience trouble with speaking and comprehension, headache, difficulty walking, paralysis (in the face, arm, or leg), or vision problems. Catching these symptoms early is important so treatment can be given as soon as possible. 
2. Epilepsy
Epilepsy is a disorder of the central nervous system in which abnormal brain activity causes seizures or other periods of unusual behaviors and sensations. Sometimes people with epilepsy experience a loss of awareness of their surroundings during a seizure or episode. The condition may be controlled or managed with medications and surgery.
3. Multiple Sclerosis
Multiple Sclerosis (MS) is a condition of the central nervous system (CNS) in which the body's immune system attacks the CNS. The protective myelin sheaths covering the nerve fibers are damaged, causing communication issues between the brain and the body. There is no cure for MS but some patients respond well to treatments to preserve their quality of life. People with MS experience a wide variety of symptoms including loss of balance, difficulty walking and difficulty with muscle coordination. They may also go through periods where symptoms are in remission. 
4. Parkinson's Disease
Parkinson's disease (PD) is a neurodegenerative disorder that affects movement. The disease affects a part of the brain called the substantia nigra, where there is a loss of dopaminergic neurons. Symptoms usually develop gradually as the disease progresses. Tremors are a common symptom that may present as shaking in the hands, arms, legs, jaw, or head. Patients may also experience limb stiffness, difficulty with balance or walking, slowed movement, and decreased coordination. Parkinson's disease cannot be cured or reversed, but there are many treatments that are tailored to each patient's symptoms. Medications and surgical therapy are common treatments, and sometimes lifestyle changes can improve symptoms.
5. Peripheral Neuropathy
Peripheral neuropathy, commonly referred to as just neuropathy, is a group of conditions related to damage to the peripheral nerves and the symptoms that damage produces. The peripheral nervous system is the network of nerves that connects the CNS to the rest of the body. Symptoms vary and range in severity from mild to disabling, but they are rarely life-threatening. A person with neuropathy may experience chronic pain, lack of coordination, or tingling, weakness, or numbness in the area of the damaged nerve, as well as other symptoms.
6. Dementia
Dementia is the term for a group of brain conditions that impair a person's ability to think, reason, and remember things. In some cases, language skills, the ability to manage emotions, and perception are also impaired. 
Dementia often develops gradually, but in certain cases it may appear suddenly. Sudden onset is usually associated with severe head trauma. Common types of dementia include Alzheimer's Disease, vascular dementia (caused by strokes or cerebrovascular disease), and Lewy body disease.
There is no cure for most types of dementia, but the effects of dementia caused by infections or vitamin deficiencies may be reversed with treatment. It is estimated that up to half of people 85 and older experience some form of dementia. 
7. Psychiatric and Neurobehavioral Disorders
These disorders are related to the connection between the brain and behavior. Neurobehavioral disorders are impairments associated with brain diseases like multiple sclerosis, stroke, and dementia or brain injury. Psychiatric disorders are associated with abnormal functions of the part of the brain responsible for social cognition. Historically, the study and treatment of these disorders were separate, but today doctors embrace a connection between the two in order to better treat and diagnose a wide range of conditions affecting the brain.
8. Vertigo
Vertigo is a sensation of dizziness. People who experience vertigo sometimes describe it as either feeling like you're spinning while your surroundings stay still or the feeling that the world around you is spinning and you are standing still. Vertigo is a symptom of a number of conditions including Meniere's disease, vestibular migraine, or benign paroxysmal positional vertigo (BPPV). Vertigo can either resolve on its own or be treated based on the underlying cause.
9. Headaches
Headaches and migraines are common neurological disorders that many people are affected by. A headache is defined as pain in any region of the head. There are several different types of headaches with a range of causes and symptoms. Common types of headache pain include sharp pain, throbbing, or aching.
Migraines area type of headache that can be quite severe and incapacitating. Along with head pain, people suffering from migraines may experience nausea, light and noise sensitivity. Symptoms may worsen when moving or bending over. Symptoms can last for several hours or even several days. When someone has more days with a migraine than without one, then they are considered to have chronic migraines.
Make an Appointment
At Regional Neurological Associates, we are committed to providing our patients with expert care for all types of neurological conditions. Our experienced doctors are highly trained in a variety of subspecialties including migraine headaches, stroke, and pain management. If you have questions or concerns about any of these neurological disorders, call us at (718) 515-4347 to make an appointment.